Thinking Ahead for Europe
Message from our CEO Karel Lannoo
One year in history is but a drop in the ocean. But 2022 felt extremely long, a year when so many well-kept views and perspectives changed, a year when many Europeans had their confidence deeply shaken, a year when we felt we were being thrown back in time against our will. A year to never forget.
We remain one of the few think tanks to stimulate critical European-wide thinking on the very real and daunting challenges facing Europe in the years to come. Regardless of what the new era may throw at us all, CEPS will be there to provide independent critical analysis and serve as a platform for intelligent, thought-provoking debate and discussion in the heart of the EU. We will celebrate our 40th anniversary throughout 2023, most importantly with our 10th Ideas Lab on 28 February/1 March.

Karel Lannoo ​
CEPS Chief Executive Officer
RESEARCH PRIORITIES 2021-2022
CEPS IN THE POLICY DEBATE

Willem Pieter De Groen: EESC panelist on
the EU Banking Reform Package.
Andreas Kopp: European Economic and Social Committee event
in Paris on what competitiveness will look like in the
new European growth model.

Tinatin Akhvlediani: speaker at the European Parliament, discussing the
economic cooperation between the EU and its eastern neighbours.
Jorge Nunez Ferrer: speaker at the European Parliament Budget workshop on the reform of the Financial Regulation.

Christian Egenhofer: panellist at the European Sustainable Energy Week to discuss the challenges and policy options that are critical to achieving greater energy independence
Steven Blockmans: hearing on EU military support to Ukraine held by the
European Parliament's subcommittee on Security and Defence.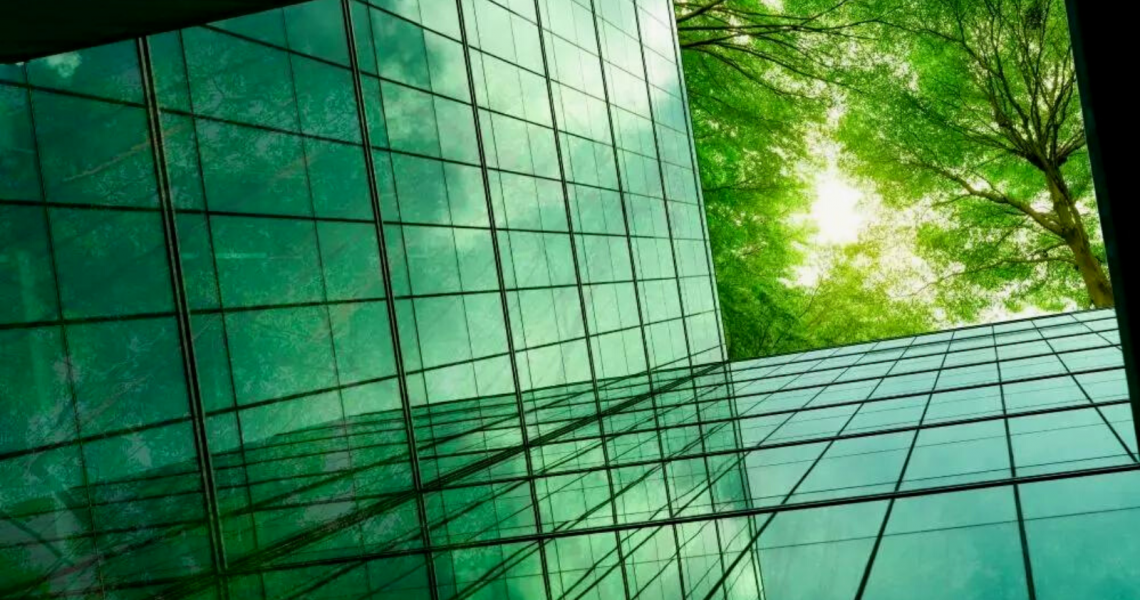 Cinzia Alcidi: speaker at the European Commission on the digital euro, in a session with Commissioner Thierry Breton
Jorge Nunez Ferrer: key lecture on public investment at the European Court of Auditors and at the University of Pisa Autumn School.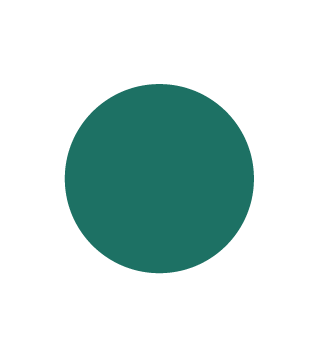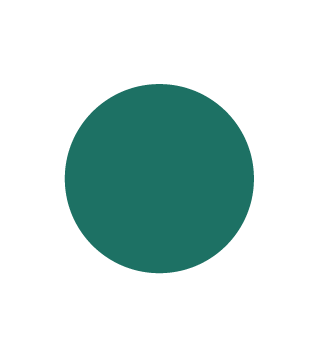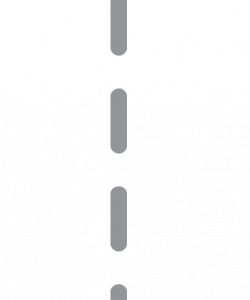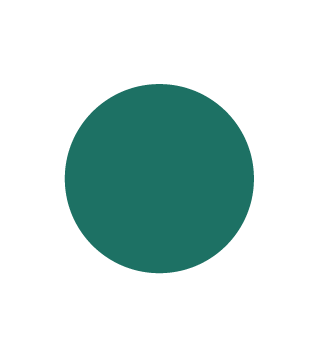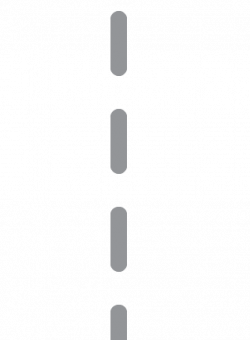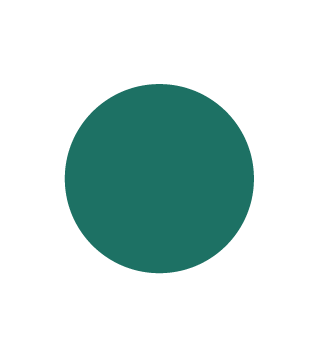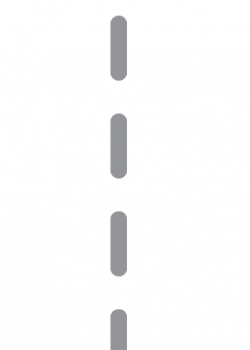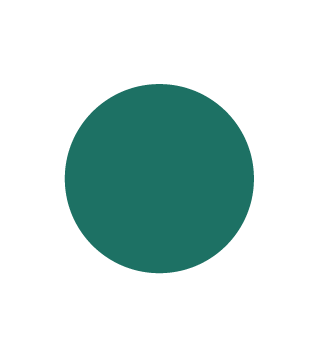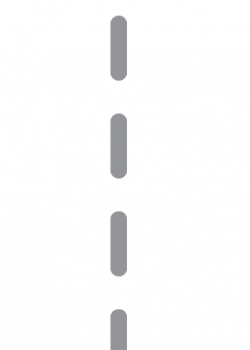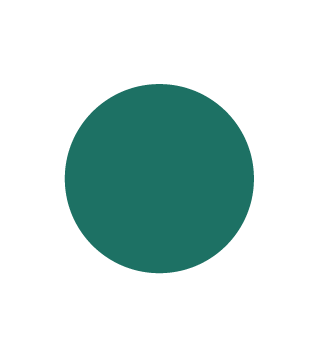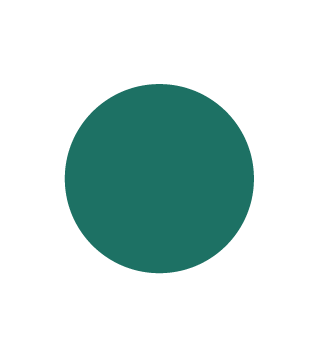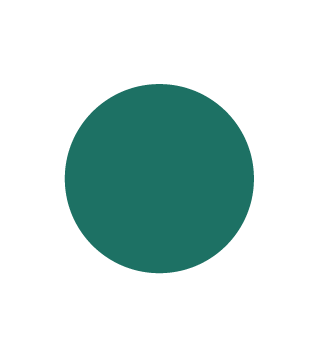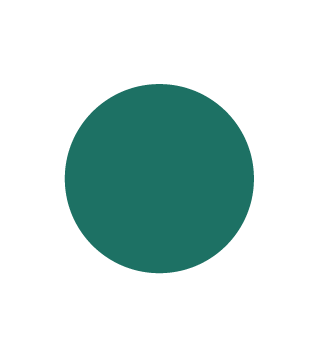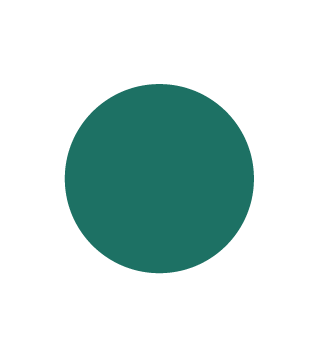 Christian Egenhofer and Milan Elkerbout: HLG on Financing Sustainability Transition, chaired by Jeroen Dijsselbloem to introduce a discussion about the social impact of the Green Deal and present the paper 'Is the Green Deal reallyleaving no one behind?'

Steven Blockmans: speech at the 10th NATO-EU Roundtable in Tallinn on the EU's Strategic Compass.
Andrea Renda: EU-US Trade and Technology Council (TTC) Ministerial Meeting in Paris as part of the French Presidency of the Council.

Rosanna Fanni: European Forum Alpbach session on 'AI, Chips, Data: How to strengthen the backbone of our economy?'
Steven Blockmans: speech on the gradual integration of the Western Balkans and Eastern Trio at the Bled Strategic Forum on the invitation of the MFA of Slovenia.

Lorenzo Pupillo: presentation of the report on Coordinated Vulnerability
Disclosure Policy in the EU.
Rosanna Fanni: presented two years of the CEPS Young Thinkers Initiative at the Public Participation and Deliberative Democracy Festival.
Karel Lannoo: the Future of the global financial system in an uncertain world: Globalisation vs Regionalisation, SIBOS, Amsterdam.
Vasileios Rizos: speech during hearing by the European Economic and Social Commitee on Circularity and just Transition in the metal industry

Stefania Benaglia: participated in a public hearing with the EFTA
parliament and the European Parliament's Committee on Foreign Affairs.
Our exceptional in-house research capacity allows us to publish over 130 publications per year, spanning 17 policy topics. We provide in-depth policy analysis through our state-of-the-art research and we are constantly looking ahead to the next big challenges facing Europe. Our 'Policy Briefs' and 'Expert Commentaries' offer timely and succinct analysis on the current events and hot topics dominating the newsfeeds, whilst our 'CEPS Explainers' and longer 'In-Depth Analysis' reports help readers to truly understand the latest developments in and around Europe, as well as their consequences.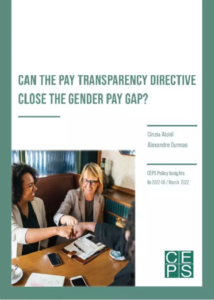 Can the Pay Transparency Directive close the gender pay gap?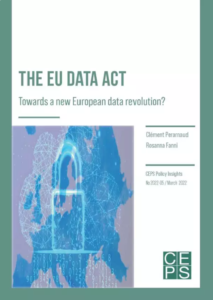 The EU Data Act
Towards a new European data revolution?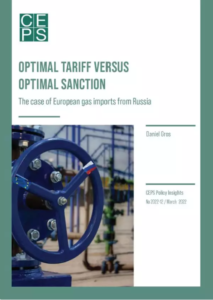 Optimal tariff versus optimal sanction: The case of European gas imports from Russia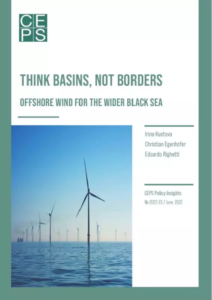 Think basins, not borders: Offshore wind for the wider Black Sea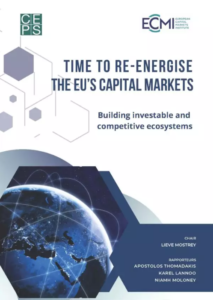 Time to re-energise the EU's capital markets: Building investable and competitive ecosystems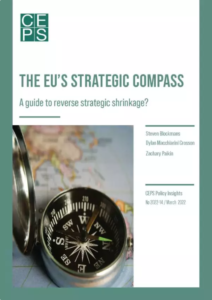 The EU's Strategic Compass: A guide to reverse strategic shrinkage?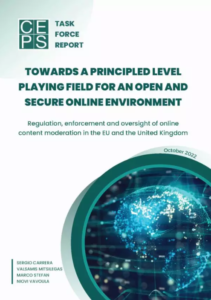 Towards a principled level playing field for an open and secure online environment: Regulation, enforcement and oversight of online content moderation in the EU and the United Kingdom
The EU grants temporary protection for people fleeing war in Ukraine: Time to rethink unequal solidarity in EU asylum policy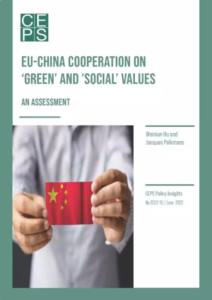 EU-China cooperation on 'green' and 'social' values: An assessment
Horizon Europe is the biggest ever EU research and innovation programme and will run over seven years (2021 to 2027). It promises more breakthroughs, discoveries and world-firsts by taking great ideas from the lab to the market. CEPS is proud to participate in seven Horizon projects in 2022-2023. In 2023, CEPS is also a partner in ten H2020 projects, one of which it leads.
FINANCIAL STABILITY & ORGANISATIONAL EFFICIENCY
Build up financial stability through a strong base of long-term multiannual projects, combined with shorter, fee-based projects.  
Improve the research process to better anticipate policy challenges, identify research priorities and ensure the quality of research methodology. 
Enhance digital communications, increase the impact of research and policy outputs in the media, and consolidate the CEPS brand. 
Acquire and perform new research and policy advisory projects in strategic areas for EU policy making.
Financial Overview and Outlook
CEPS' revenue comes from a wide variety of sources, which is fundamental to maintaining our independence. We also coordinate several projects funded by many EU entities. In 2022, 53.5 % of our net revenues came from calls for tenders and grants from EU Institutions. We received a further 17 % from membership fees that include a diverse group of corporations and institutions. The remaining income was generated through projects with private organisations (14.2 %), national governments (5 %) and foundations (8.6 %), as well as through the organisation of events, such as the Ideas Lab. This breakdown does not include revenue earmarked for CEPS' various project partners.
As the only think tank in Europe covering nearly all EU policy areas, CEPS is in a unique position to provide a 360-degree viewpoint on any policy proposal and we are also able to identify potential synergies and cross-cutting implications.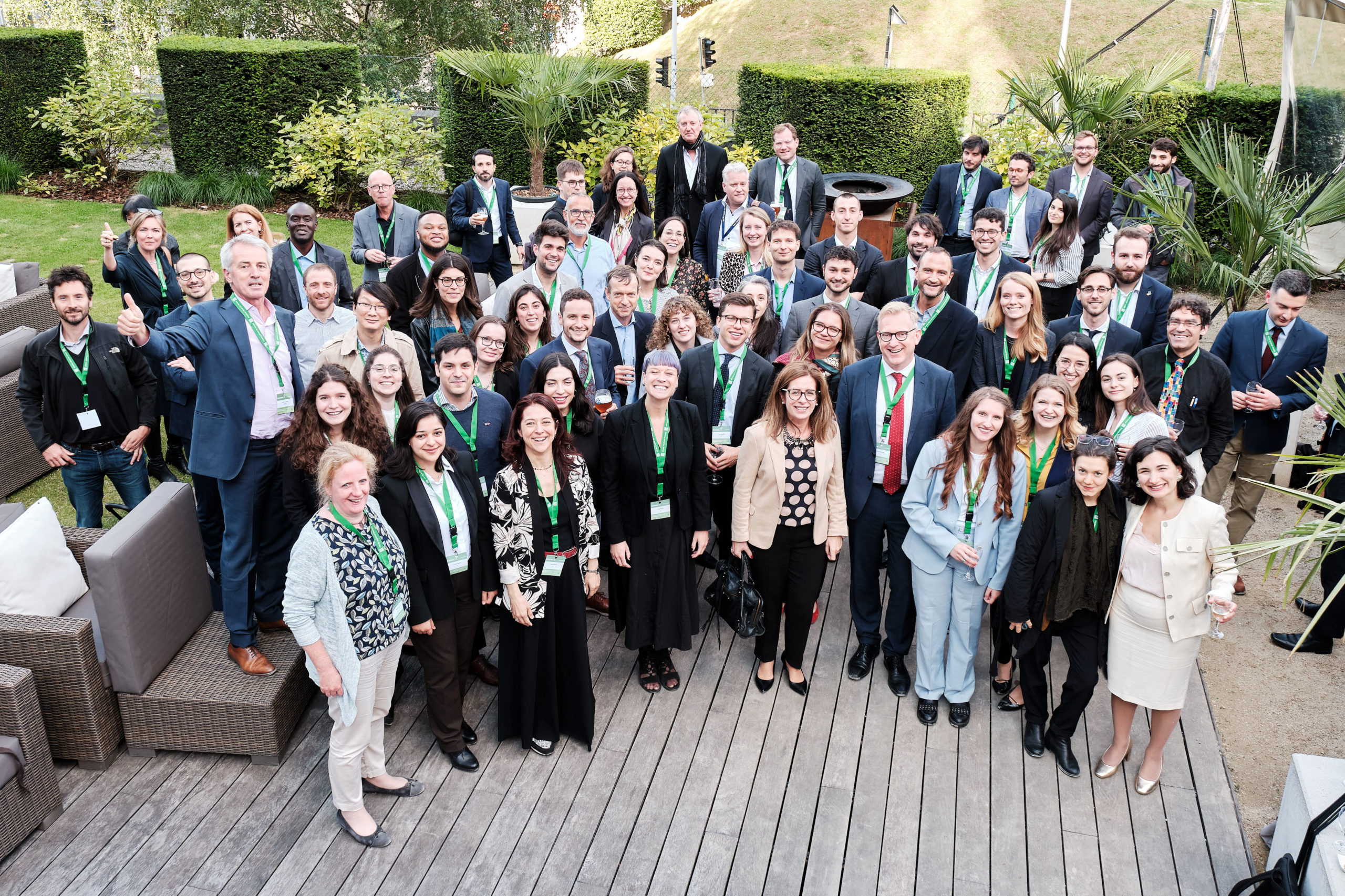 Founded in Brussels in 1983, CEPS is a leading think tank and forum for debate on EU affairs, ranking among the top ten non-US think tanks. With an exceptionally strong in-house research capacity and an extensive network of partner institutes throughout the world, CEPS has amply demonstrated its ability to anticipate trends and to analyse policy questions well before they become topics of general discussion.
At CEPS, researchers perform policy research on a wide range of policy areas: from the economy and finance to better regulation, the digital economy and trade, as well as energy and climate, education and innovation, foreign policy and the European integration process, or justice and home affairs.